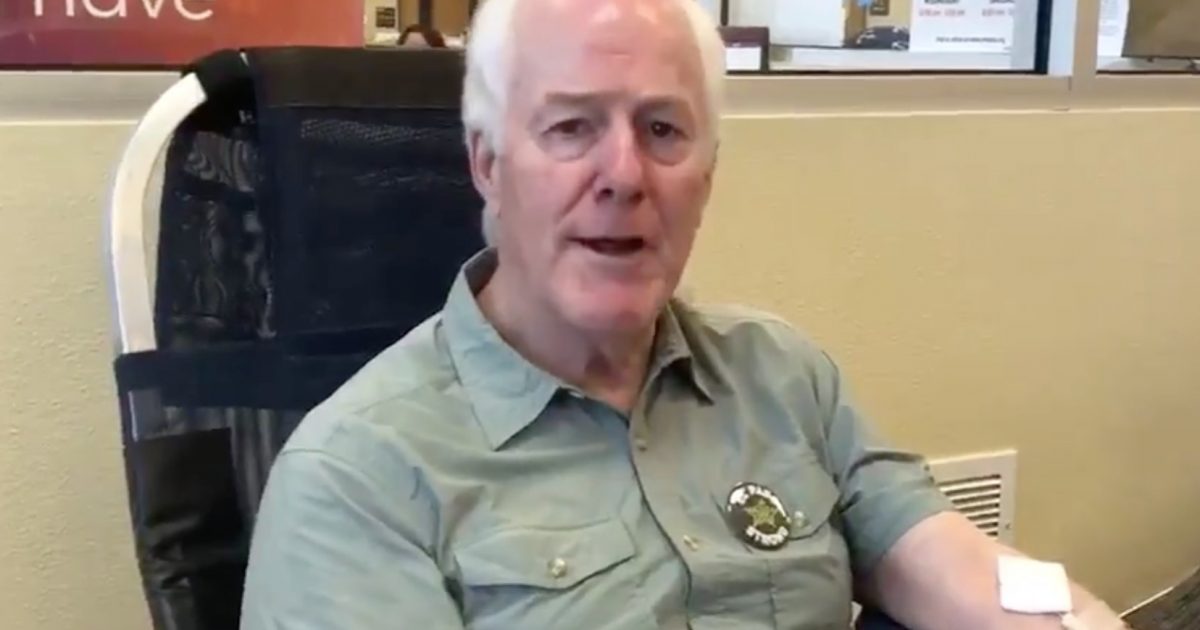 Texas Senator John Cornyn (R) traveled to El Paso, Texas to visit with survivors and first responders of the mass shooting that left 22 dead and many more injured. Cornyn stopped by a clinic, got strapped down, and donated blood.
Cornyn told reporters that he and his senate colleagues were actively "trying to come up with some answers" as to how to address these mass shootings. President Donald Trump has asked Congress to work on "Red Flag" law legislation.
"Senator McConnell, the Majority Leader of the Senate, has tasked members of the Senate to come together to see what sort of legislative responses might be appropriate, and some of the work we've done in the past, I think, is helpful, but it doesn't cover something quite like this," said Cornyn.
Florida Senator Marco Rubio (R) has sponsored the Protection Order and Violence Prevention Act, a "red flag" law drawn up to help prevent mass shootings like the Parkland, Florida and El Paso, Texas mass shootings. Cornyn has not signed on as a cosponsor.
I donated blood in El Paso today in honor of the victims of Saturday's shooting. But keep in mind @VitalantOrg needs blood donors year-round. #ElPasoStrong @VitalantOrg pic.twitter.com/NY1nzy81YT