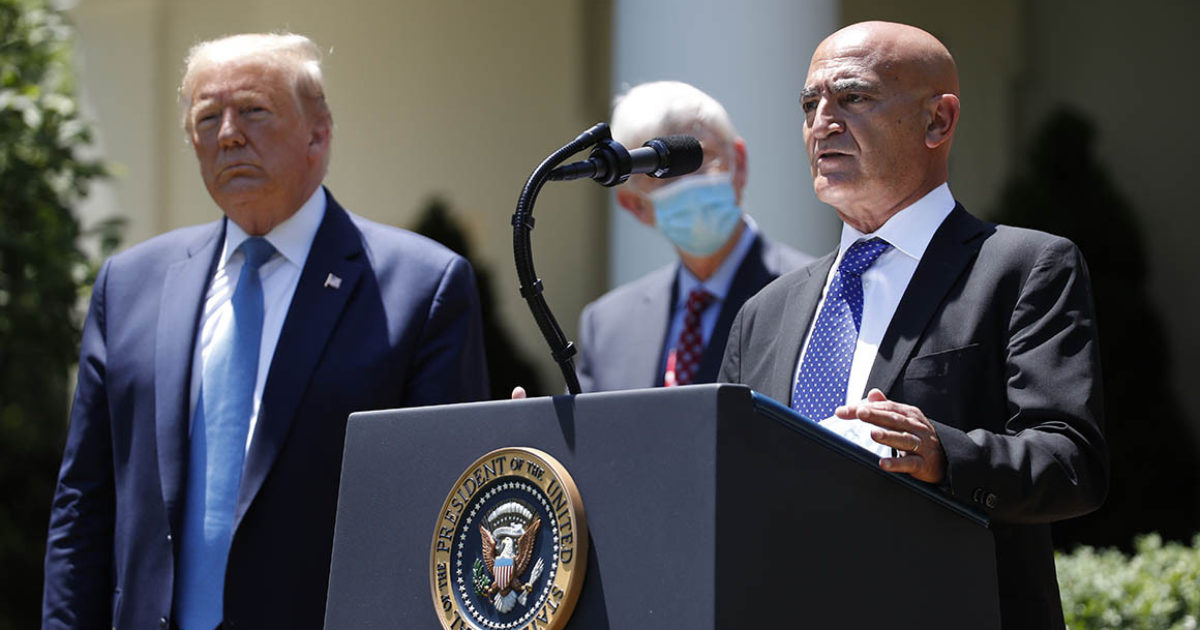 President Trump unveiled the "Operation Warp Speed" team leading the federal effort that he says will accelerate the development of a vaccine for the coronavirus by the end of the year.
"Another essential pillar of our strategy to keep America open is the development of effective treatments and vaccines as quickly as possible," Trump said in remarks announcing vaccine development from the White House Rose Garden Friday afternoon. "Its objective is to finish developing and then to manufacture and distribute a proven coronavirus vaccine as fast as possible.  Again, we'd love to see if we could do it prior to the end of the year.  We think we're going to have some very good results coming out very quickly."
The president, flanked by several members of his Coronavirus Task Force experts compared the vaccine development project to the Manhattan Project — the World War II effort to develop the first atomic bomb weapon.