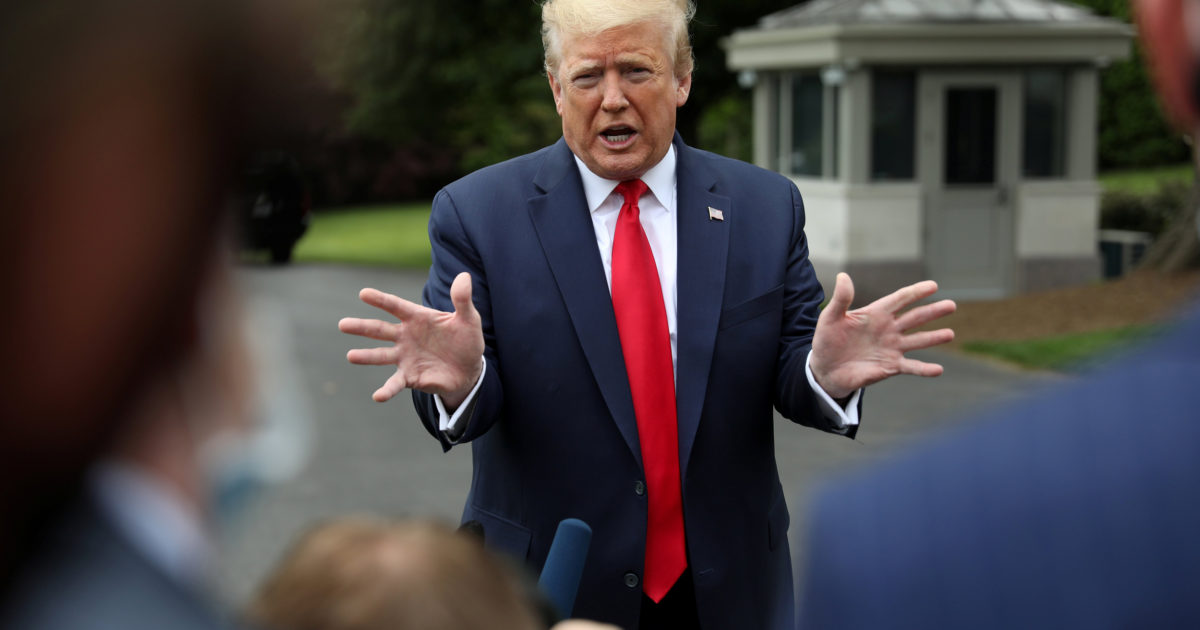 President Trump on Monday told reporters he will resume holding daily coronavirus task force press briefing this week, starting on Tuesday, marking the first time since late April he will provide updates to the American public as multiple states grapple with record-breaking spikes of confirmed virus cases.
"Frankly, a lot of the country is doing well, a lot of people don't say as you understand, but we have had this big flareup within Florida, Texas, couple of other places, and so I think what we are going to do is I'll get involved and we'll start doing briefings," Trump said to reporters in the Oval Office. "We had very successful briefings. I was doing them, and we had a lot of people watching. Record numbers watching. In the history of cable television, there's never been anything like it."
Trump's revival of the press briefings comes as Florida, California, Texas, and Arizona have reported spikes in positive cases. Florida has now become the nation's latest coronavirus epicenter as it reported six straight days of more than 10,000 new cases.