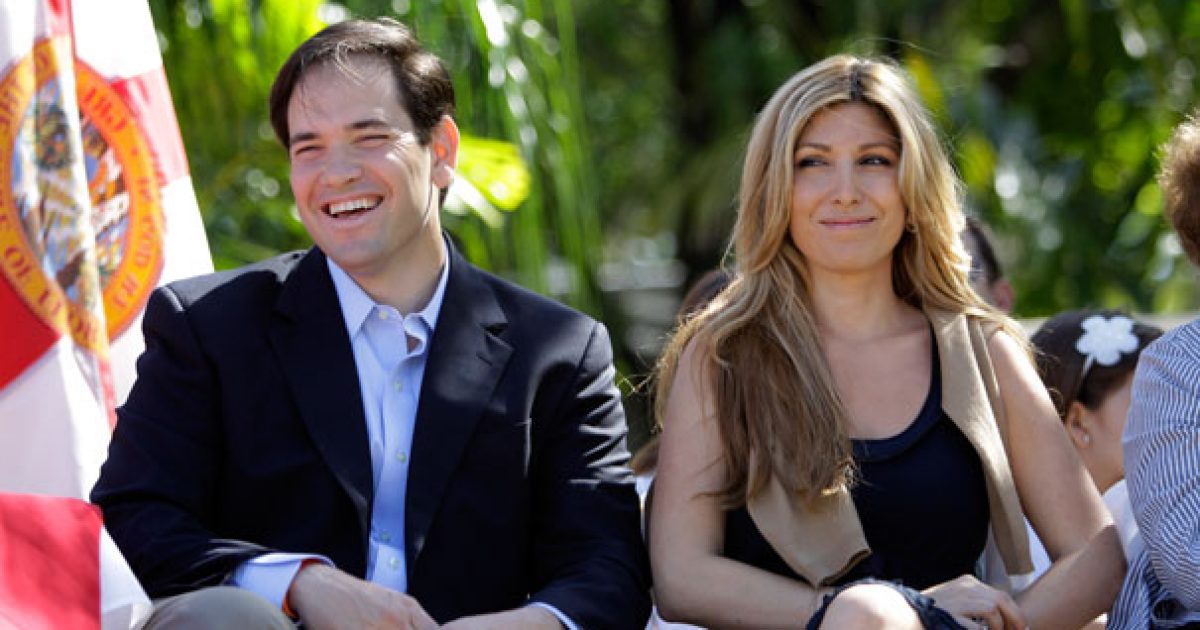 It was only a matter of time until the New York times began the attacks on GOP candidates and their families. Their first target, Marco Rubio's wife. In an article released today, The Rubios are criticized for having 17 traffic violations between them.
Now, if a presidential candidate had 17 traffic violations since 1997, that may be news worthy, but the fact that only 4 of the 17 violations belong to Marco, signals that they are clearly going after his wife. The Article reads:
According to the records, her driver's license faced suspension on three occasions, including after a 2009 episode where she was driving a white Cadillac at 58 miles per hour on a road in West Miami with a speed limit of 35 m.p.h. She paid a $302 fine and agreed to attend a four-hour course at a local traffic school.
The NYT is notorious for going after candidates' personal lives and families, specially on the GOP side. Who will be next? Will they go after Jeb Bush's wife?
As for the actual presidential candidate, is it out of the realm of possibility to have 4 traffic infractions in 18 years? You tell us…