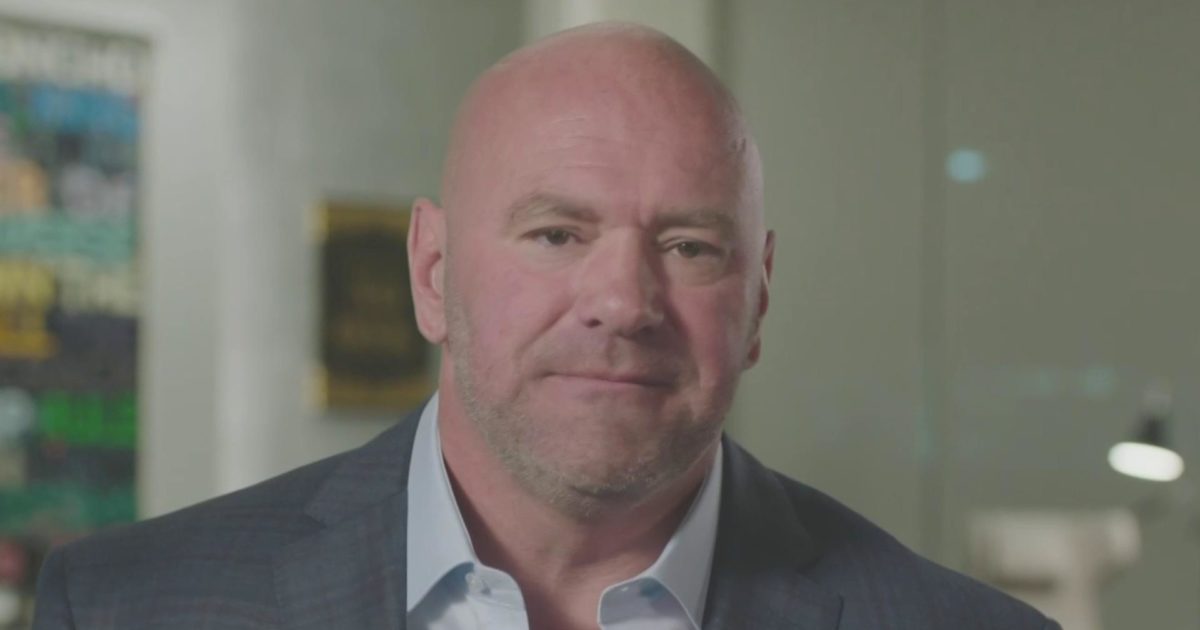 Ultimate Fighting Championship President Dana White blasted calls from Democrats to defund the police during a time of uncertainty and gave an emphatic defense of President Trump's handling of the coronavirus.
"Before the pandemic, President Trump built the greatest economy in our nation's history and created opportunities for all Americans like no one before him," White said on the final night of the Republican National Convention. "Financial markets hit all-time highs, unemployment was at an all-time low, and we weren't facing the lawless destruction that now is occurring in a few of our great cities."
"It blows my mind how quickly some of the leadership in this country has forgotten the critical role first responders play in our society," White continued. "Police departments and other law enforcement, even some fire departments have faced opposition from many in this country, but they are always the people who are asked to step up when things are at their worst and put themselves at risk. That has certainly been the case during this ongoing pandemic."
"Come on, America. Defunding these vital positions is not the answer. The first responders have always taken care of us, and now more than ever, we need to take care of them," White added.
The UFC President praised Trump's leadership in facing "all these obstacles head-on" and his determination to "solve unprecedented problems our country was facing" amid the coronavirus pandemic.
"No one person and no one place could have anticipated the challenges that COVID would bring," White said. "But President Trump has faced all these obstacles head-on. He immediately put protective measures in place, and he reached out to the best and the brightest leading American businesses across all industries to discuss what he and his administration could do to get the economy back up and running safely."
White cited what he personally saw when he served on a task force of business leaders, saying Trump "highest priority was always the health and safety of everyone in our country."
"In early April, President Trump organized a task force of business leaders across the country, and I was fortunate enough to serve on that task force," he said. "Firsthand, I had the opportunity to witness how hardworking and determined President Trump was to solve unprecedented problems our country was facing. I personally observed his ability to listen and understand the issues impacting Americans of all backgrounds. It was clear. His highest priority was always the health and safety of everyone in our country, not just Republicans, not just supporters, but every single American."
He noted that the UFC was one of the first major sports franchise to return to action and Trump went "above and beyond" to help all sports leagues "figure out a way to overcome the challenges of staging live professional sporting events in the middle of a pandemic."
White expressed his full support for Trump's reelection, arguing America needs his "unique attributes" of leadership.
"Make no mistake about it. We still have a long way to go. And that is why we need a leader with President Trump's unique attributes at this critical time," White said. "I have said it before, and I will say it again. He is one of the most loyal human beings I have ever met. The man has unstoppable energy. No one and I mean no one is going to outwork this guy. But most importantly, he truly loves and believes in our country."
"Let's reelect President Trump. Let's figure out what the problems are and continue to find solutions," he concluded. "It is so important to vote. And don't think that your vote doesn't matter, because it has never mattered more than it does right now."