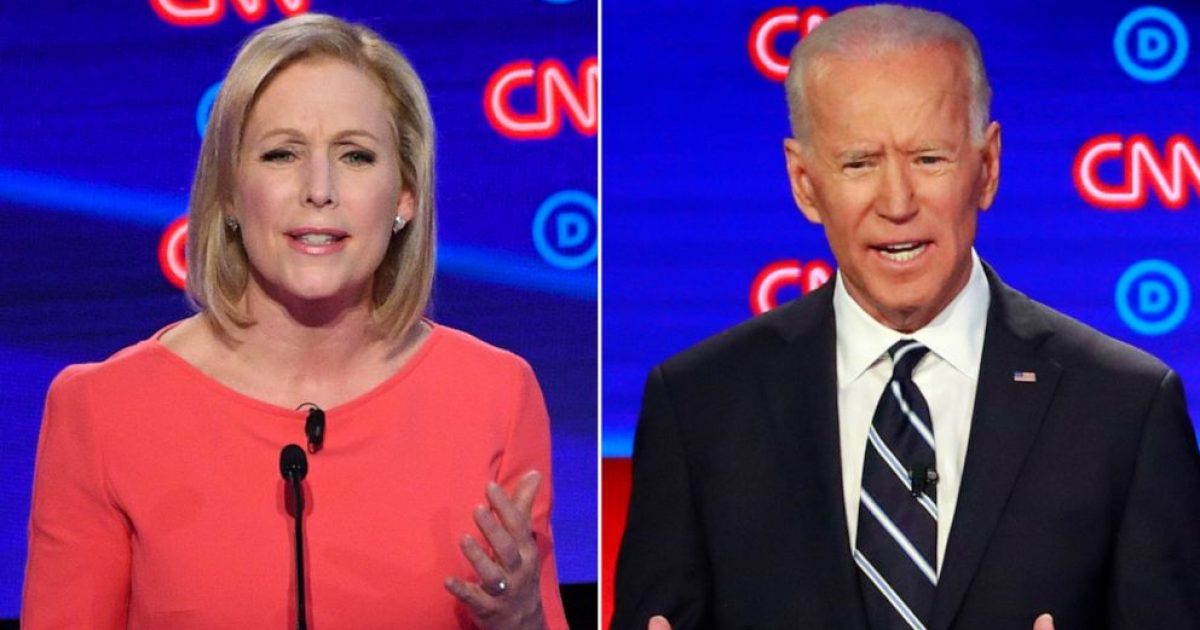 Sen. Kirsten Gillibrand (D-NY) endorsed former Vice President Joe Biden on Thursday, joining a dozen other former 2020 rivals to to throw their support behind the Democratic frontrunner.
"It is clear that our country desperately needs a president with experience, honesty and integrity — that person is Vice President Joe Biden," Gillibrand said in a statement released by Biden's campaign. "Not only does Joe have the experience to lead our country, but he has the empathy and character to go with it. Joe will fight for policies that reward work, such as the FAMILY Act, and will be a champion for women and families, workers, and young people.
I am proud to endorse Joe and I look forward to working with him to take back the White House, and to elect Democrats up and down the ballot."
I'm proud to endorse @JoeBiden today. Our country needs a president who will provide steady, honest leadership, and I believe Joe has the right experience, empathy, and character to lead. I'm excited to help him defeat Donald Trump in November.